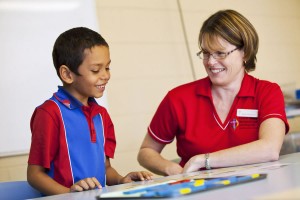 Staff members at St Thomas' are committed to achieving excellence in teaching and learning. All our staff undertake regular professional development to keep abreast of current educational trends including the implementation of the Australian Curriculum.
Our targeted professional development in literacy enrichment has attained exceptional student improvement to date and promises to further promote St Thomas' as a school of academic achievement. All teaching and support staff work to ensure that we have a collaborative approach to teaching, learning and assessment that is up-front and explicit.
Programs are created with the understanding that children develop and learn differently and with an awareness of multiple intelligences and different learning styles.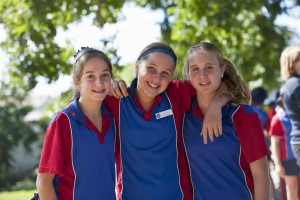 Our primary school program aims at the growth and development of the total person.  The school includes in its goals, not only the development of knowledge, but also the spiritual, physical, intellectual and emotional skills and values necessary for participation and leadership in a rapidly changing world.
Learning Areas to be covered each year include:
English
Maths
Religious Education
History
Geography
Science
Technology
The Arts (Music, Dance, Drama, Art & Media)
Health and Physical Education.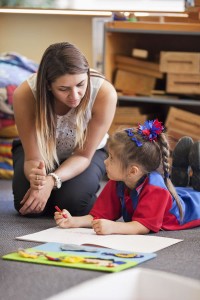 St Thomas' offers a number of specialist programmes:
SEL – Social Emotional Learning to help foster better Social and Emotional Intelligence
Music, Dance & Drama
Information and Communication Technology (ICT) – student-centred learning is supported and the teaching of ICT is promoted to provide the necessary skills and knowledge to foster life-long learning.  All students have access to the internet, email facilities, digital cameras (video and still) and other multimedia devices for curriculum and project work.  Interactive whiteboards are found in each classroom to assist in the delivery of 'up-to-date' curriculum.
Private music tuition with a qualified tutor is offered during school hours. Students have access to saxophone, trumpet, guitar, clarinet, trombone, flute, drums and other instruments on request.