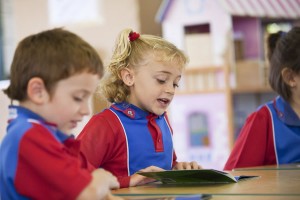 Reading is considered a priority and is the most important element of the homework set for each year level.
Homework is designed to consolidate and support the learning of concepts taught at school and to establish positive habits and routines. In the upper year levels, homework is regarded as important in promoting time management skills and self-discipline, which are essential as students prepare for secondary education.
GUIDELINES FOR TIME SPENT ON HOMEWORK (Monday to Thursday)
|  Year Level |   Reading |   Other  |  Total per day |
| --- | --- | --- | --- |
|  1 |  10 minutes |  5 minutes |  15 minutes |
|  2/3 |  10 minutes |  10 minutes |  20 minutes |
|  4/5 |   10 minutes |  20 minutes |  30 minutes |
|  6 |  20 minutes |  25 minutes |  45 minutes |
The parents' role is to provide support and encouragement and above all, to take an interest in the work being done. This does not mean that they do the homework for their child.
WHY IS HOMEWORK SO IMPORTANT?
It encourages independent learning skills that are so important for later schooling.
It establishes good work habits. A regular and consistent approach to study prevents last-minute panic.
Homework, which involves practise and revision of what is known, helps to consolidate learning.
Students need to exercise skills that are already acquired.
HOMEWORK TIPS FOR PARENTS
Help your son or daughter to find a quiet place where noise is not intrusive, lighting is adequate and where there is a suitable surface for spreading out books and papers.
There is no ideal time. However help your child establish a time when he or she can work best and keep this time consistent so that a routine develops.
Balance the amount of time spent on homework with other needs such as sport, having fun, watching a television program and spending time with the family. Alienation from school can grow if your child never seems to be finished with homework.
Provide support for project work by helping to find materials such as books, maps, pictures and websites.
Take an interest in what homework is being given and discuss this with your child.
Remember, praise and taking pleasure in your child's efforts and achievements is a much better motivator than punishment and fear.